QPR in Saviola chase - report
Queens Park Rangers have emerged as contenders to sign Argentine star and former Malaga striker Javier Saviola.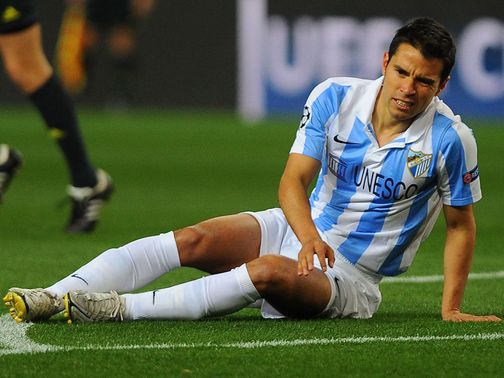 Related ContentFootball Transfer CentreThe latest football newsFollow us on TwitterFree £10 bet on football
A number of British clubs are actively interested in landing the 31-year-old, who is a free agent after deciding to leave Malaga at the end of the season, despite scoring eight goals for the Liga outfit last term.
West Ham and Celtic are both believed to be keeping tabs on Saviola, but Harry Redknapp, who has attempted to sign the player on more than one occasion during his career, is now back on his trail.
And, despite QPR's relegation to the Championship, he would be keen on helping fire the club back to the Premier League.
"Javier is more than keen on linking up with Harry Redknapp, he knows his teams play good football and the chance of helping QPR to promotion is genuinely appealing to him," a source close to the player confirmed to Sky Sports.
"Javier's next move is not about the finances, he wants a footballing challenge and England gives him that."