Riether charged by FA
Fulham defender Sascha Riether has been charged with violent conduct by the Football Association for his apparent stamp on his Manchester United's Adnan Januzaj.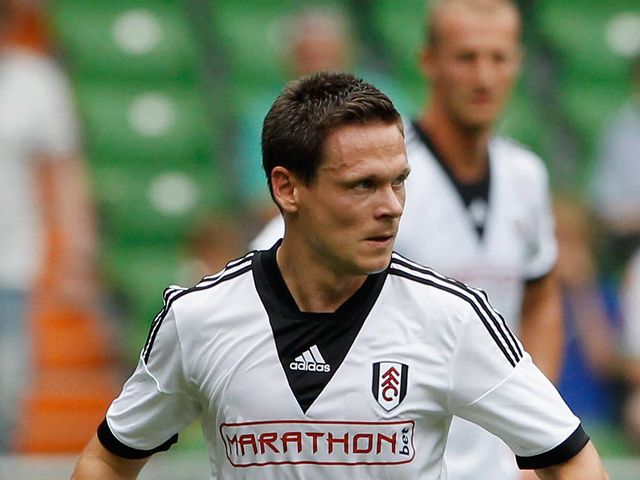 Related ContentFootball Transfer CentreThe latest football newsFollow us on TwitterFree £5 bet every week
Riether is the first player to be charged under a new pilot scheme where a panel of three former referees reviews video evidence of incidents not seen by match officials.
The German defender appeared to stamp on Januzaj in the last minute of Fulham's 3-1 defeat to United, but the incident was not seen by referee Lee Probert or his assistants.
Riether has until 6pm on Tuesday to respond to the charge.
An FA statement said: "Fulham's Sascha Riether has been charged by the FA for violent conduct following an incident which was not seen by the match officials but caught on video during his side's game against Manchester United on November 2 2013.
"The charge is in relation to an incident involving the defender and United's Adnan Januzaj which occurred in added time of Saturday's match at Craven Cottage.
"Riether is the first player to have been charged retrospectively by the FA under a new pilot project for potential 'not seen' incidents in Premier League matches.
"Previously, where the match officials had confirmed to The FA that none of them had seen an incident, the match referee was then asked to review all available video evidence before being asked what action, if any, he would have taken had it been seen.
"Under the new process, if an incident has not been seen by the match officials, a three-man panel of former elite referees Steve Dunn, Eddie Wolstenholme and Alan Wiley will be asked by the FA to review it and advise what, if any action, they believe the match referee should have taken had it been witnessed at the time.
"The panel were of the unanimous decision that it was an act of violent conduct."
Having viewed the replays, United boss David Moyes feels Januzaj needs more protection than he is presently receiving.
"I had not seen it until after the game," Moyes said.
"The distance we were from the dug-out made it impossible to take it in.
"It is a bad stamp and it does look deliberate."
Speaking before being made aware of the FA charge, Moyes said of the incident: "That is for the referee to deal with on the day as far as I am concerned. It is over now.
"But I do think Adnan is going to need a little bit of protection or we are going to find that he is getting kicked up and down.
"I do think he deserves a little bit more than he is getting at this present time."