Five-match ban for Anelka
Nicolas Anelka has been banned for five games and fined £80,000 after being found guilty of aggravated misconduct

.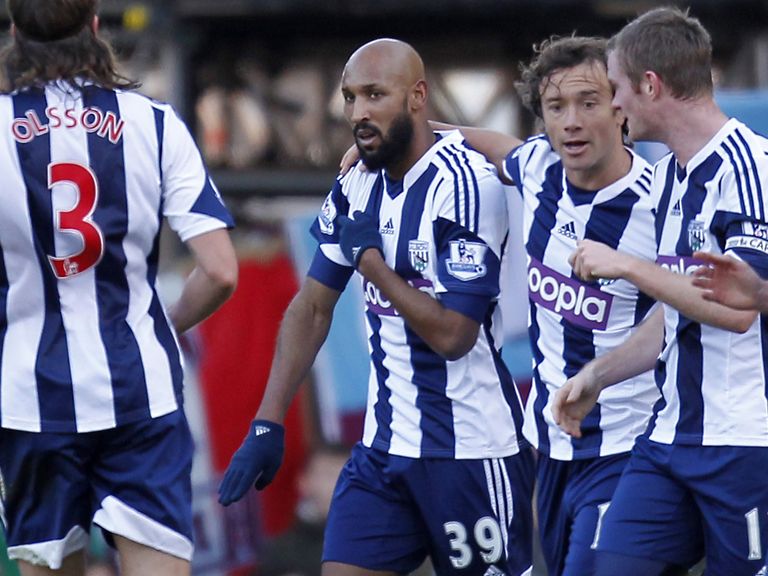 Related ContentFootball Transfer CentreThe latest football newsFollow us on TwitterFree £5 bet every weekFree £30 matched bet
An independent regulatory commission ruled the West Brom striker was guilty of breaching the Football Association's code of conduct when he celebrated a goal at West Ham in December by making the gesture.
And the panel upheld the FA's charge that his rule breach "included a reference to ethnic origin and/or race and/or religion or belief."
Anelka has been ordered to attend an education programme and will miss games against Manchester United, Swansea, Hull, Cardiff and Norwich at a time when Albion are fighting relegation from the Premier League.
A five-match suspension is the minimum penalty for aggravated misconduct, and the 34-year-old has seven days to appeal once the commission's written reasons for the decision have been published.
The 'quenelle' gesture, popularised by a French comedian and friend of Anelka, has been linked with anti-Semitism by some French politicians.
But the commission made it clear it "did not find that Nicolas Anelka is an anti-Semite or that he intended to express or promote anti-Semitism by his use of the quenelle."
And Anelka has always maintained his actions were "anti-establishment" rather than motivated by race or religi