Moyes confident on future
David Moyes is so sure about his future as Manchester United manager that he boldly predicted that Tuesday's game against Bayern Munich will be his first of many meetings with Pep Guardiola.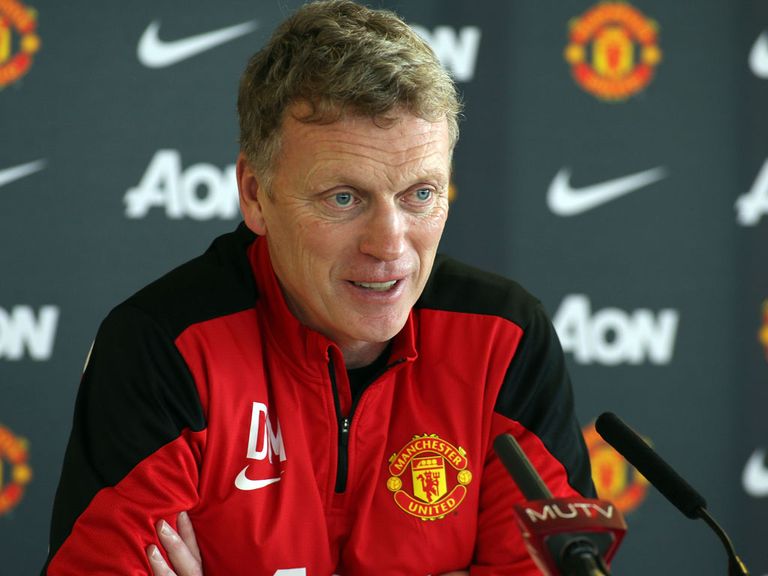 Related ContentFootball Transfer CentreThe latest football newsFollow us on TwitterFree £5 bet every weekFree £30 matched bet
Guardiola and Moyes will lock horns at Old Trafford on Tuesday night in the first leg of the Champions League quarter-final between United and Bayern.
Both managers could not have experienced more contrasting maiden seasons at their respective clubs.
Moyes has found the task of replacing Sir Alex Ferguson even more challenging than he ever imagined, but Guardiola has enjoyed a record-breaking debut campaign with Bayern.
Some United fans aired their disapproval of Moyes by flying a 'Moyes Out' banner over Old Trafford on Saturday, but there is no suggestion from the Scot that he fears his first season in the Champions League will be his last.
"I am really looking forward to coming up against (Pep Guardiola)," the United manager said.
"It is the first time I have done but I have no doubt I will be doing it many times in the future."
Guardiola had the luxury of resting several first-team players on Saturday as his team had already won the Bundesliga before they took to the pitch.
The fact that Guardiola achieved such a feat with seven matches to spare is a testament to the Spaniard's abilities.
But Moyes, whose team are seventh in the Premier League with six matches left, thinks his counterpart has had an advantage over him as he took a 12-month sabbatical before taking over the reigning European champions.
"He has had a year to get ready for the Bayern job," Moyes said.
"He has done incredibly well with them, he has taken over the European champions but his record with them has been very good."
Before this season, Moyes' only experience in the Champions League came in 2005, when his Everton team failed to qualify for the group stages following a qualifying defeat to Villarreal.
A 2-0 defeat at Olympiacos aside, the competition has proven to be something of a safe haven for the Scot, though.
United swept through their group unbeaten, with the most impressive result coming when Moyes' men beat Bayer Leverkusen 5-0 in Germany.
The 3-0 win over Olympiacos which resulted in United qualifying for the last eight was a memorable morale-boosting night for the three-time champions and Moyes is hoping for another repeat performance in the first leg.
"These are the sort of nights in history United have risen to and we want to do that," Moyes said.
"This is one of the reasons why I took this job. The Champions League is a really good competition, it has been really good for us so far. I came into it as a really inexperienced manager in the Champions League but we have done well and now we have the ultimate test in Bayern Munich.
"We will go into the game knowing we have to get a good result to take it to Germany and we will try to do that."
United may have to field either Chris Smalling or Phil Jones at right-back because of an injury to Rafael.
The Brazilian went off at half-time during United's 4-1 win over Aston Villa on Saturday with a thigh injury and he did not train on Monday morning.
The good news for the Scot was that Smalling, Rio Ferdinand and long-term absentee Jonny Evans, have all returned to training.
Moyes, who is without the suspended Patrice Evra, was giving little away about team selection as usual.
"We have defensive issues undoubtedly," he said.
"I won't be giving out my team today but we will have to make one or two changes."